What Are LeoToes
A leotard for your toes. Leotoes add cushion and flare to barefoot performers feet. Leotoes protect your feet while rehearsing and delight the eyes while performing.
Materials: Our soles are made of neoprene so, the pads of your feet will be both cushioned and free of sweat. The main body is created from 4-way stretch spandex, utilizing new, vintage or recycled varieties.
Plus, each pair can be worn with a pair of stretchy laces to arrange in a variety of patterns to reflect your style. 
Why Choose LeoToes
1. Leotoes are made local and will never exploit labor in the US or other countries.
2. Vegan - We do not use animal products in our soles.
3. We cater to you. We will make custom orders to match any costume or theme. No extra charge.
What's the Story
"I created Leotoes out of a need for something more eye catching on my feet. As a dancer I usually perform barefoot unless I'm uncertain of the stage and then I wear some sort of dance shoe/pad. I was tired of the boring dance shoes choices and began a search for something more design oriented but found nothing very clever. So I decided to make my own. I discovered a world of possibilities. I could make them match my costume, could use shiny fabrics, and could add laces to create different looks. I spent a month in my sewing room and then Ta Da!.... I had my shiny shoes."
About the Owner
Abby has been involved with dance since she was old enough to pay for classes on her own. She tried every class she could get her hands on including ballet, point, modern, irish step, jazz, and tap before falling in love with bellydancing. "In the other forms of dance I tried, there were alot of spins and leaps that didn't come naturally to me, says Abby. I was very good at the isolations in belly dance and thru those successes, I was able to gain confidence to help me tackle my weaknesses in the other dance forms."
"Dancing is what I am all about. Whether it's belly dancing at a local venue or salsa dancing at latin night downtown, I can't get enough. I love to read fantasy and non-fiction, plant/herb reference, and horse books. I aspire to be a green thumb, and known as the lady that lives in the unique house on the hill covered in Wisteria and grapevines."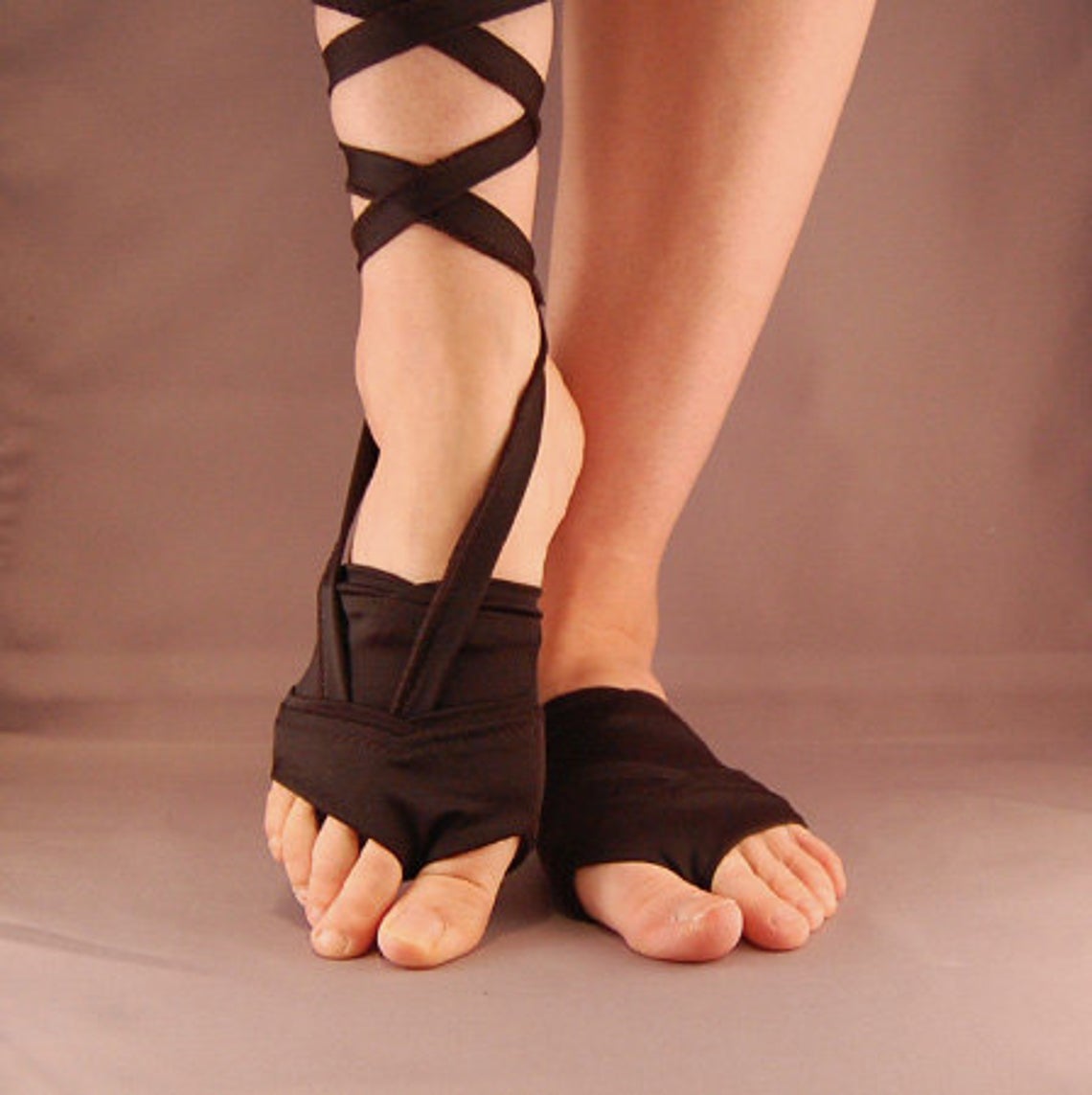 Black Satin Leotoes
with laces
Matching laces available for an additional $2 (See listing for laces). Stretchy laces add a little flare to your ankles and can be arranged in a variety of patterns to reflect your style.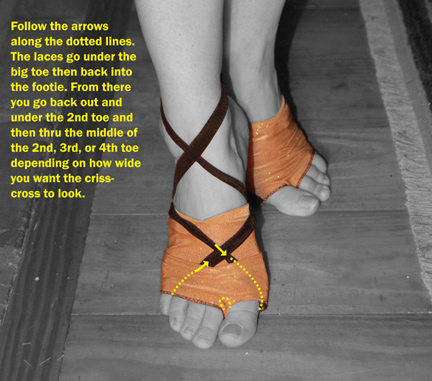 Lace Tying Tutorial
Click on button below to see one of the many ways to add laces to your LeoToes footies.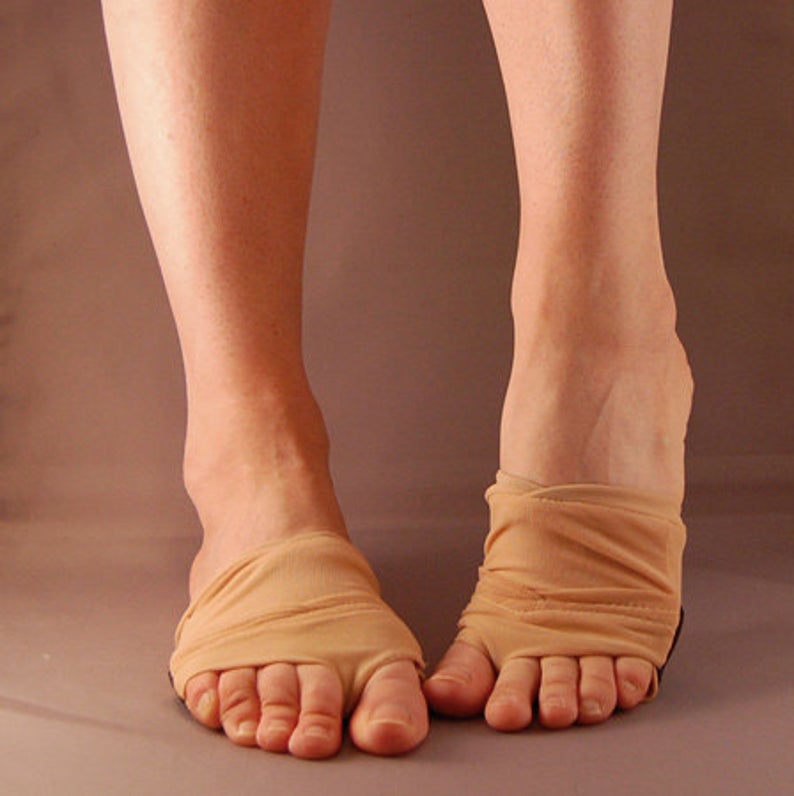 Nude Leotoes
without laces
Sizes available:
Adult Sm (foot width 3.5in),
Adult Med (foot width 3.75in),
Adult Lrg (foot width 4 in),
Adult Lrg wide (foot width 4.5)