Welcome to BellyArtist Dance in Ocala, FL
Learn the art of sword, fan, and skirt dancing thru the lens of community-based dance. 
If you enjoy learning, crafting, dancing, music, books, travel, and building friendships... then I want to meet you!
Meet Abby Sol:
Originally from Middle Tennessee, I have studied BellyDance since 2004, performing with bands, at conventions, in festivals and music videos. I have studied a variety of styles and consider myself a Folk Fusion dancer. Through weaving my love of Group/Troupe Improv (Tribal), Egyptian, Folkloric, Romani, Persian, Flamenco, and Latin dances, I hope to connect dancers together through the language of movement.
I have completed the following programs to continue my dance education:
Certified Level 1 Teacher of Global Caravan Tribal BellyDance
Certified Global Caravan Tribal Grooves Instructor

Dance Cohesion Stage 1 Teacher
Influential teachers along my path:
Nichole Hanna - Folk Fusion
Najmah Nour - Flamenco Fusion

Misha Cain-Nell - Global Caravan Tribal Bellydance

April Rose - Raqs Sharqi and Frame Drum/Finger Cymbals

Miriam Peretz - Nava Style Persian

Danielle Elizabeth - Baksana Folk Fusion Improv and Finger Cymbals

Amir Etemadzadeh - Persian Frame Drum

Marla Leigh - Frame Drum
It is my intention to encourage students to discover their unique talents and creativity while building the confidence to share it through dance. There are so many styles and teachers of dance to experience. I can teach you the basics but the rest is up to you. I believe that through dance, people can learn to accept and love themselves no matter their size, shape, or age.
New dancers, experienced dancers, non dancers, bad dancers, shy dancers, geeky dancers... All are welcome!
Take A Class
Note: Classes are subject to change. Please contact me if you plan on attending.
In Person
Currently only teaching at Private Women's Circles, message me for details.
Online
Prerecorded classes available online. Sign up at ApiaryDance.com (Also find Dance Journal printables, sewing tutorials, and future choreography sign ups)
Contact and Updates
Email: [email protected]
We don't post much about upcoming events on social media, so if you are interested in staying in the loop, consider signing up for our monthly newsletter. See Below :)
Check your inbox to confirm your subscription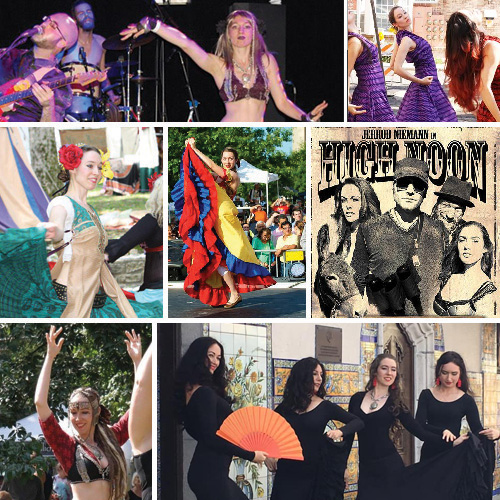 Abby Sol - Instructor
Global Caravan Level 1 and 2 Tribal Belly dance, Dance Cohesion Dance and Drum Loop Training
(Top Left) Aeronauts Band-Nashville, TN (Top Right) Gainesville, FL Art Fest, (Mid Left) TN Renaissance Festival, (Mid Center) Latin Festival-Lexington, KY (Mid Left) Journey to High Noon Video for Jarrod Nieman (Bottom Left) Woodland Arts Fair-Lexington, KY (Bottom Right) Ybor City, FL Latin Festival.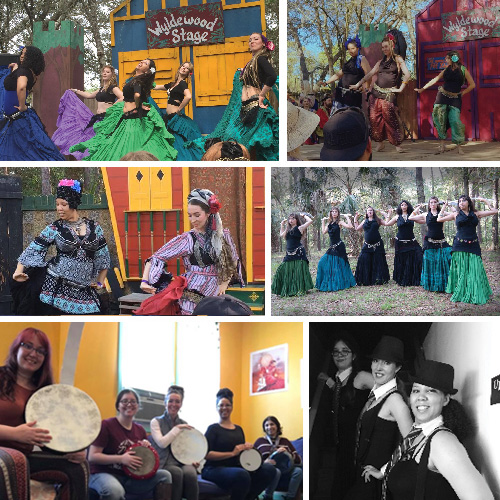 BellyArtist Dancers in Action
(Top Left) 2nd Place-Amateur Ensemble-Bay Area Renaissance Fest 2017, (Top Right) 1st Place-Pro Ensemble-Bay Area Renaissance Fest 2019, (Mid Left) 1st Place-Troupe Category-Hoggetowne Medieval Fair 2020, (Mid Right) Shimmy Mob Hafla 2016 (Bottom Left) Drum and Cookies Club (Bottom Right) Spring Fest Neo Swing Choreography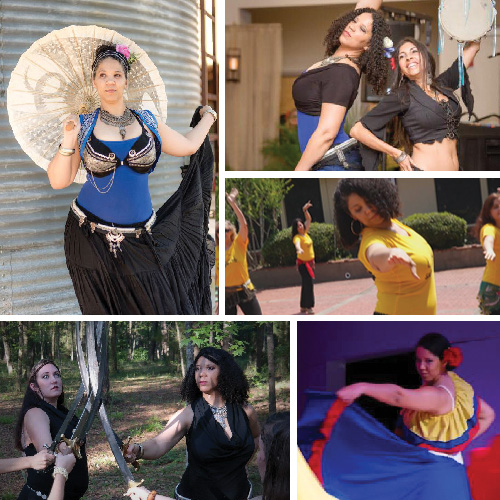 Alana - Choreographer
Choreography Credits: The Witcher Sword, La Caravane-Neo Swing and Frantically Flying Skirts
Alana has a mixed and varied past, one full of mystery, intrigue, and probably a few dragons. Through her travels she has been a: massage therapist, mixed weapons instructor, katana sword competitor, qigong instructor, and now she is here with us as a choreographer. Full of energy and smiles, Alana's other interests include anime, baking amazing desserts, and creating hair fascinators.
BellyArtist Studio at the Red, White, and Blue Festival - 2020